mexico vs spain,mexico vs spain august 11, usa vs brazil, usa vs brazil 2010, brazil vs usa, ifa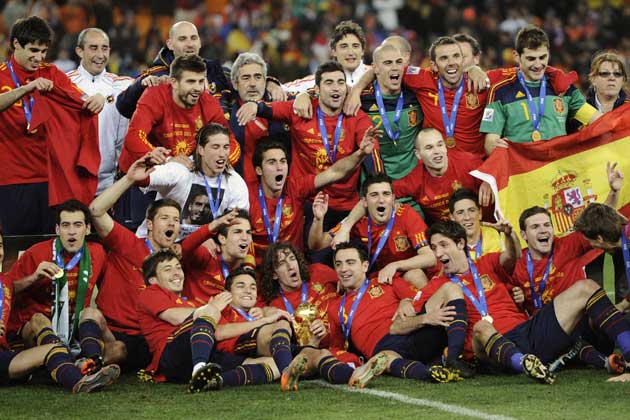 Possibly one of the biggest international friendlies taking place on Wednesday is Mexico vs Spain, part II.
On paper it's billed as a friendly, but to Mexico it means much more. It's part of the celebrations for the Bicentenario and it is perfectly fitting that Mexico will face Spain as a sort of recreation in the struggle for independence.
While it won't be the highest level match played(teams are asking for many substitutions to be allowed) both teams do arrive with their best players. This will be Spain's first match post-World Cup and most of those medal-bearing players will be at the Azteca. Yes, even the Barcelona players.
So, join us here at the Mexico World Cup Blog as we LiveBlog the game.
Mexico's confirmed line-up: Ochoa, Juarez, Moreno, Maza, Salcido, Torrado, Marquez, Guardado, Giovanni, Vela, Chicharito